What Google Maps Can Do For You
Google Maps has been around for a while, but too many people are unaware of the full extent of the services that the service can afford. Today, we are going to look at 10 things that you can do with Google Maps.
How to embed Google maps
Embedding Google Maps into your website is one of the best things that you could possibly do for numerous reasons.
Why Use Google Maps Over Other Map Apps
Google Maps is one of the most widely used services on the internet and provides an awful lot of reasons for why you should use it. However, a lot of other mapping services and map apps do exist. So naturally, the question now is why you should use Google Maps over all the competitors that are out in the market.
We could go into specific details here, but when it all comes down to it, you just really need these two reason:
It's the biggest map service
Huge amount of data gathered
When it comes to maps, these are two of the biggest advantages to using Google Maps.
Biggest Maps Service
If there is one thing that separates Google Maps from every other map service, it's the fact that it has a humongous scope. It basically encompasses the whole world and it just keeps on adding more. This means that regardless of where you go in the world, unless you are traveling to the most remote regions of the planet, you are going to get the relevant information that you are looking for.
This is particularly important for those obscure nooks and crannies in populated areas that you have never been to because Google Maps stands the best chance at giving you an accurate depiction of what you can expect. Everything, from the transportation options to the attractions that the location offers are at your fingertips.
Granted, some other map services have been doing a good job at catching on to Google Maps, and some even have specialized features that aren't present in Google's offering. However, when it comes to sheer amount of information and accuracy of mapping, there's no reason to go with anything else.
Huge Amounts Of Data
Then we have the monumental amount of data that Google has accumulated in order to provide users of Google Maps with the most complete framework with regards to other aspects of mapping. This includes things like traffic information, transit schedules, changes in city layouts, and so on. You simply have so much information to take advantage of that it barely makes sense to go with other map services.
If you are going to another country that you have never been to before, having the most up to date information on everything that goes on in the places you visit is particularly important. Heck, Google is even including data on how crowded popular spots can be in real-time now.
Shirley Martinez
WordPress Blogger
Hi There!
I am Shirley and welcome to my blog on embedding Google maps to your own website! I've been blogging since 2007 and this blog is one of my newest addition.
Don't forget to leave your comments/reply on any of my posts. I'd love to hear from you.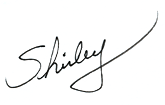 Save